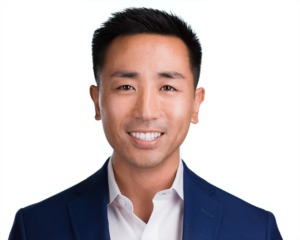 James Lee, with eXp Reatly, is a trusted real estate professional who has been servicing all of southern California since 2009. Seeing the start of one of the most dramatic real estate cycles, he jumped into the industry when most people were exiting. James was able to find his calling by helping homeowners avoid foreclosure at a time when 6 out of 10 homeowners were losing their homes. Developing a system of successfully negotiating short sales, he quickly excelled, moving from a novice in the industry to the lead short sale negotiator at his office. He is a trusted resource with colleagues and clients and has a strong track record that speaks for itself.
Buyers
Whether you are a first-time homebuyer or a seasoned investor, James is able to use his expertise and knowledge in the field to write competitive offers that get accepted. In today's digital age, when many homebuyers start their home search online, it is common to find buyers more knowledgeable than many realtors. The thing that makes James's clients more comfortable and successful is the education they receive. With contracts, contingencies, appraisals, and home inspections, it is easy to get overwhelmed by the home-buying process and for it to turn into a negative experience. Every buyer that James works with goes through an initial consultation to know what to expect, when to expect it, and what to do if problems arise.
Sellers
Due to the rapidly changing market, the most important thing when selling a home is working with a professional that has a proven system of success. Using a tried and true system, James and his team have systematically been able to price homes properly, get motivated buyers through the door, and negotiate on your behalf. Many homeowners go wrong when they list their home at a higher price with the anticipation of receiving lower offers and settling somewhere in the middle. The days of putting a sign in your lawn, listing the home in the Multiple Listing Service (MLS), and waiting for an offer are gone. Let James help use his proven system to sell homes quicker and for a larger return to the seller.
With over 90% of homebuyers starting their search online, eXp Realty has aligned themselves with every major real estate website to showcase their clients' homes. From staging to photographs to drone videography, James ensures that you are set up for success every step of the way.
Currently with eXp Realty from 2017-Current
eXp Icon Agent - 2018, 2019, 2020
RE/MAX Executive Award Winner (2015)
Licensed sales agent with First Team Real Estate from 2005-2015
First Team Real Estate, Hall of Fame Nominee (2013)
Top 10 agent at First Team Real Estate, Diamond Bar (2013)
Short Sale & Foreclosure Resource Certified (SFR)
Senior Short Sale Negotiator at First Team Real Estate, Diamond Bar
Coached by the #1 real estate education company in the United States, http://www.tomferry.com